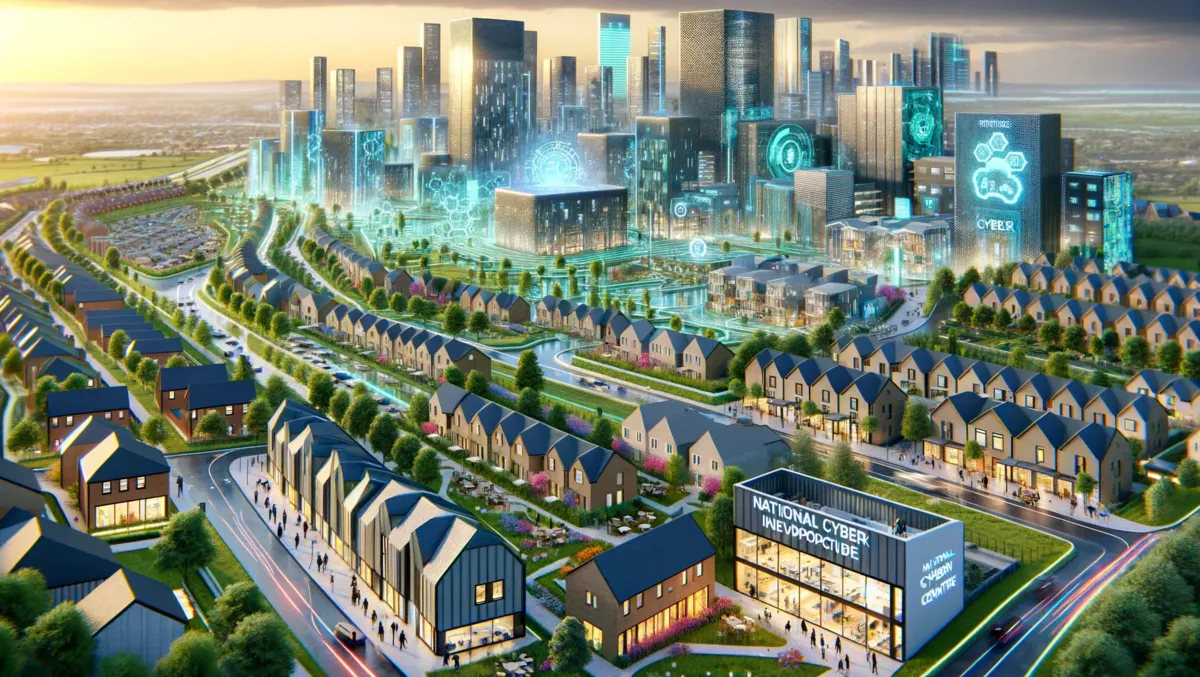 £1bn Golden Valley Development to bolster UK's science & technology prowess
Plans for a significant infrastructure project, the £1bn Golden Valley Development, have been proposed as part of the UK's National Cyber Strategy. This notable scheme is set to be an integral part of the UK's mission to become a modern powerhouse in science and technology by 2030.
The Golden Valley development, described by many as a once in a lifetime initiative, will be based in Cheltenham. The town is presently home to the UK's most crucial Technology Cluster, boasting a considerable concentration of cyber companies, only second to London. Additionally, it is renowned for its thriving businesses that specialise in AI, Deep Tech, and Future Computing/Quantum.
Golden Valley, covering 47 hectares, will offer approximately one million square feet of new commercial space and more than 1,000 low-carbon houses. As a significant use-case playground, the development encourages innovators to trial and apply new Smart City concepts.
Developer HBD x Factory Ltd is tasked with bringing this ambitious project to life in collaboration with the Cheltenham Borough Council and key local stakeholders. The proposed development aims to establish a diversified innovation district, centred around businesses that focus particularly on the burgeoning fields including cyber, AI, Deep Tech and Future Computing/Quantum.
Adam Brady, Executive Director at HBD, expressed his enthusiasm about the forthcoming development, stating that "Golden Valley is the first development of its kind to be delivered in the UK – it sits at the heart of the Government's Cyber and Technology strategy and underpins the UK's ambitions to become a science and technology superpower by 2030. It's great to see planning now submitted, marking a major milestone for this nationally significant project."
Moreover, residential construction plays an essential role, with plans for building over 1,000 low-carbon homes on the table. This residential zone will benefit from vast green spaces, community amenities, and a newly planned primary school. This development will also cater to the commercial realm with detailed schemes for the National Cyber Innovation Centre set to be submitted following the recent funding agreement of £95m towards the project.
GCHQ's Deputy Chief Scientific Adviser for National Security, Paul Killworth, echoes the excitement, sharing that, "GCHQ supports Cheltenham Borough Council's vision of Golden Valley as a thriving, high-tech cluster of cyber and technology firms working across the new campus. The opportunity offered by Golden Valley will lead to a sea-change in national-security relations."
Similarly, Councillor Mike Collins stated that "This is a huge step in the delivery of Golden Valley and I am delighted that we have reached a stage that a planning application has been submitted. Here in Cheltenham, we will be host to an internationally significant cyber and technology focussed campus."
The UK is currently one of the largest, most concentrated, and accessible cyber security markets globally, valued at over a fantastic £10bn. Its reputation for academic excellence and incident management confirms its standing as a leading global player in cybersecurity. Given this, the Golden Valley is set to play a pivotal role in the persistent growth of the sector, drawing investment and developing the scientific and technological industry's skills and expertise.